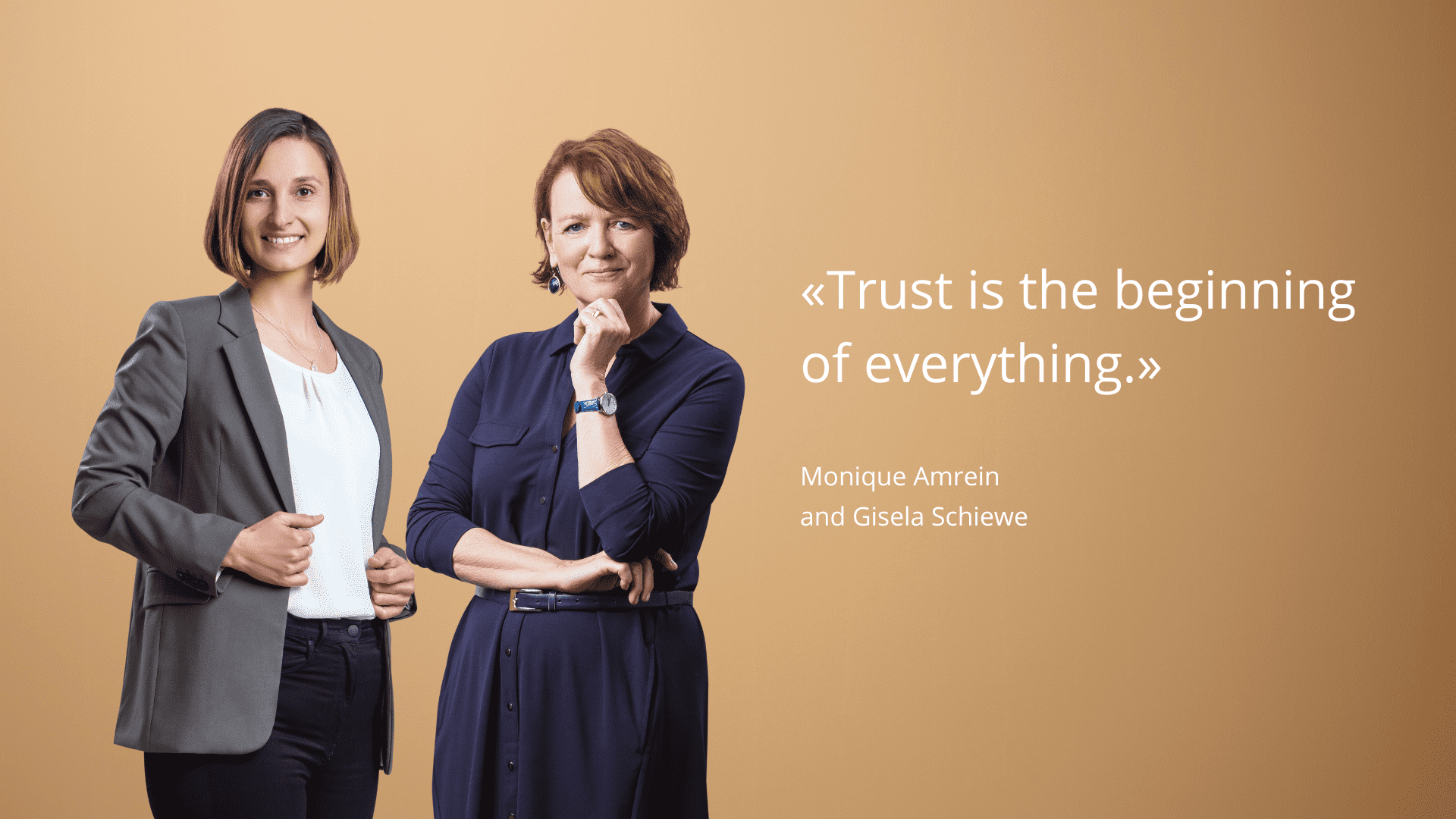 What candidates can expect from us
A personal interview is the base of a reliable collaboration. During the whole process we are committed and transparent. Furthermore we value an honest and constructive feedback. Our customer relationship on mandate- or performance basis allows us to supply our candidates with relevant information. We offer job-interview training and communicate the state of the process.  Our longterm presence in the market and the trend analysis allows us to offer the candidates exciting professional options.
Managers and specialists
Executive management (CEO, CFO, COO etc.). Specialists, especially for corporate functions (Finance, HR and Corporate Communications specialists) as well as Marketing and Sales.
Executive Assistants
Assistants to Boards of Directors and Executive Management, Office Management / Reception
On our own behalf
Are you looking for a new challenge?
If you are simply reassessing your career for the time being and none of our current vacancies meet your requirements, we invite you to send us your CV. If a mandate exists or if there are any outstanding questions, we will contact you within ten business days. Otherwise, no additional correspondence or contact will be made.
The information that you provide will be kept strictly confidential. It will not be forwarded to any third parties without your prior consent. Access to our pool of applicants is restricted to employees of da professionals ag.
Registration
I felt really well taken care of with da professionals ag. I was very happy with the professional support I received as a candidate, and I particularly appreciated the frank communication and personal commitment shown to me by the highly motivated team.

Marc Hoppler

Head of Finance
da professionals took the time to get to know me as a person and to really familiarise themselves with my skills. As a result, they were quick to identify where they could place me most effectively. I am very grateful for the professional, friendly assistance they provided. With this dedication, both companies and candidates can rest assured they have made the right choice with da professionals.

Patricia Bähr

Senior Event Manager and Alumni Relations
I'd rate those da professionals 5 stars. I appreciated the professional and competent processing of the application as well as the creation of a pleasant, positive and sympathetic discussion situation.

Priska Mattli

executive assistant
Newsletter
da professionals inform on a monthly basis about new vacancies, trend topics in HR, news and surveys. We are looking forward to your subscription and comments.
Newsletter
Professional articles
da professionals publish blogs to actual topics all-around job search and HR-Trends in leading media. Some of the published papers deal with recruitment and the application process. Find some useful hints.
Specialized articles