Vacancies
Specialists and Executives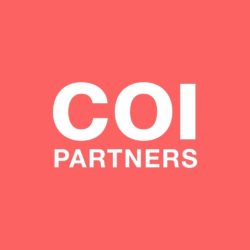 Investment Controller Private Equity 100%
COI Partners is a pioneer in growth capital investing in the DACH region with a track record of over 20 years. Companies and organizations with ambitions benefit from the in-depth experience, a broad industry focus and an entrepreneurial DNA that puts people first. Become part of an international culture and a team of around 20 staff members in Zurich, Frankfurt and Berlin who share business acumen, creative drive and enthusiasm. The focus on entrepreneurship requires a mix of risk-taking and responsibility, a healthy pragmatism and assertiveness. Your place of work is either Zurich or Frankfurt.
Your task
In this newly created position, you will actively shape the processes and your working environment. You will be responsible to ensure full operational control of the private equity funds, act as an interface to internal and external stakeholders and report directly to the COO/CFO in Frankfurt. You will take ownership to steer the Luxembourg based Service Providers, such as fund administrators, legal counsels, and tax advisors in relation to operational matters. You also monitor and control the financial aspects of the fund. This includes the verification and coordination of payments, cash flow management and capital accounts. Furthermore, you are responsible for the preparation of the annual financial statements, and relevant reporting, as well as the interaction with investors regarding any operational affairs.
Your profile
You have a degree in business administration, finance or a related field and three to five years of professional experience in the finance area of private equity/asset management company, at an audit firm or a fund administrator. You have in-depth knowledge of finance and accounting procedures and, thanks to your experience in project management, you know how to set priorities, manage processes and work independently in a diligent and structured manner. As a solution-oriented and analytical person, you have an affinity for numbers, a "controller mindset" and a holistic understanding of the processes of your role. Your sound judgement and your "can-do attitude", coupled with communication skills, help you act independently and responsibly. As a positive, self-confident and at the same time pragmatic team player, you have mastered the art of networking in an international environment without losing focus. You have an IT-affinity, and you are business fluent in German and English, other languages (e.g., French) are a plus.
Bernie Tewlin will be happy to answer any questions you may have and looks forward to receiving your complete application documents in PDF format (letter of motivation, CV with photo, work and degree certificates) in electronic form on our application portal.
da professionals ag
Specialists and Executives
Florastrasse 49, CH-8008 Zürich
Telefon +41 44 421 77 11